Nail Studio for Rent
Welcome to De-Dior: Your Gateway to Exquisite Nail Studios for Rent in Carrollwood, FL
In the heart of the charming Carrollwood neighborhood in Florida, De-Dior presents an unparalleled opportunity for professionals in the beauty and wellness sector. Our nail studios for rent offer a fusion of elegance, convenience, and prosperity – all nestled in a desirable retail location. If you're a salon proprietor, nail technician, esthetician, tattoo artist, or lash artist looking for the perfect space to flourish, your search ends here.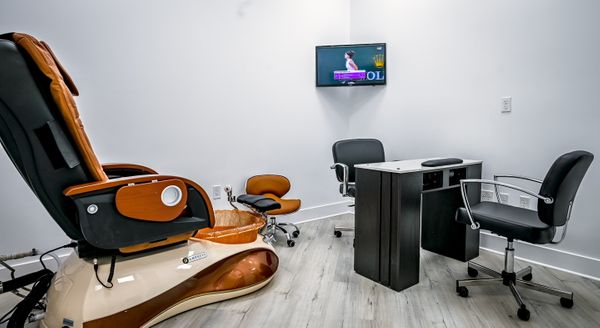 Discover Your Salon Suite Oasis
At De-Dior, we understand that your surroundings play a pivotal role in creating an inviting and inspiring atmosphere for your clients. Our salon suites for rent are meticulously designed to cater to your business needs, radiating an aura of sophistication and style. Step into an environment where your creativity can flourish, your skills can shine, and your clients can unwind in pure comfort.
A Space Tailored for Your Vision
At De-Dior, we understand that every professional's journey is unique. That's why we offer a range of single and double rooms to suit your preferences and business needs. Our fully furnished rooms come with a head bowl and security measures, including code entry, ensuring both convenience and safety. Additionally, our suites can be customized to reflect your style – paint walls, hang decor, and create an ambiance that resonates with your brand. Some of our suites even feature built-in storage, providing both functionality and elegance.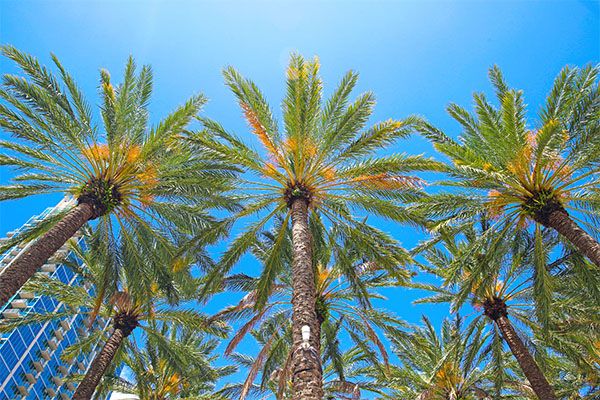 The Carrollwood Advantage: A Blossoming Hub of Beauty & Wellness
Imagine your business thriving in the midst of a vibrant community that values self-care and indulgence. Carrollwood, FL, is not just a location – it's a destination where beauty and wellness enthusiasts gather to seek excellence. When you set up shop here, you position your venture amidst a demographic that appreciates and invests in quality services. Your salon rental becomes more than a space; it becomes a statement of your commitment to luxury and customer satisfaction.
A Haven for Diverse Professions
De-Dior allure doesn't end with nail studios. Our spaces are tailored to accommodate various professionals in the beauty and wellness industry. From elegant nail technicians crafting miniature works of art to skilled estheticians rejuvenating tired skin, from tattoo artists etching stories onto willing canvases to lash studios accentuating natural beauty – our rental opportunities encompass the entire spectrum. This diversity enriches the environment and offers cross-promotional possibilities, creating a tapestry of talent that benefits everyone.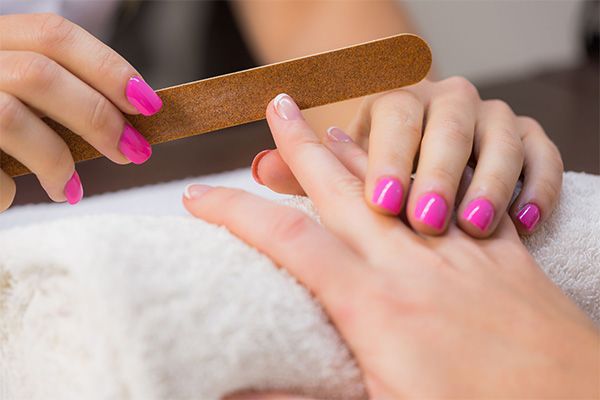 Experience Excellence – Your Success Awaits
Choosing De-Dior isn't just about finding a place to set up shop; it's about embracing a path to success. Our beauty salon rentals go beyond four walls – they signify your affiliation with an establishment that prizes excellence and nurtures growth. Here, you're not just renting space; you're securing a future where your business can thrive.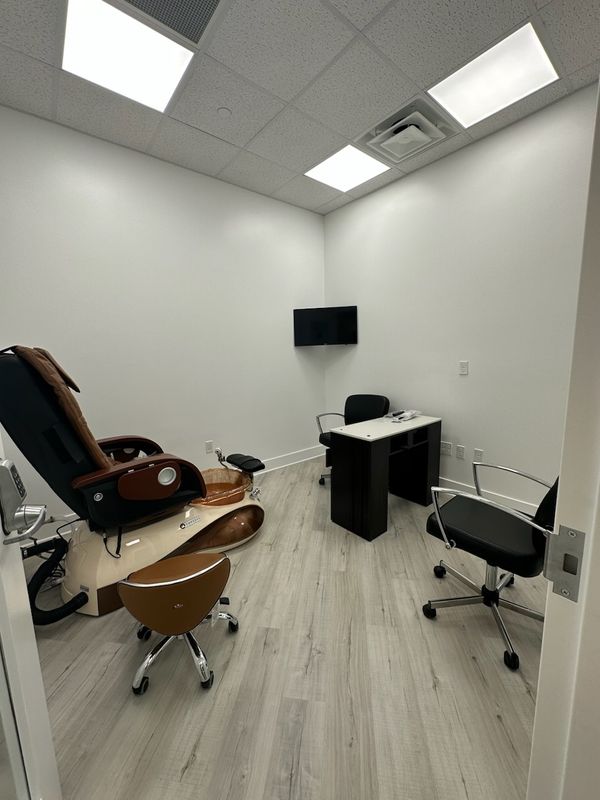 Join Us Today and Elevate Your Beauty Business
Ready to embark on a journey where your talents meet a space designed exclusively for your growth? De-Dior welcomes you with open doors and limitless possibilities. Carrollwood awaits your expertise, and we're here to provide the canvas on which you can paint your success story.
Don't Let This Opportunity Pass You By
Join the ranks of esteemed professionals who've chosen De-Dior as their business partner. Contact us today to schedule a tour and witness firsthand the allure of our nail studios, salon suites, and beauty salon rentals. Your future begins here. Elevate. Inspire. Thrive. With De-Dior, the stage is set for your beauty and wellness venture to shine brighter than ever before.