Are you looking for a tattoo studio space for rent in Tampa, FL? De'Dior Salon Studios offers an unparalleled opportunity for tattoo artists to express their creativity in a professional and fully equipped environment. With our state-of-the-art facilities and exceptional amenities, we provide the perfect platform for tattoo artists to showcase their artistry. If you're seeking a tattoo studio rental that combines convenience, security, and flexibility, look no further than De'Dior Salon Studios!
Contact us today to schedule a tour and discover your dream tattoo studio rental.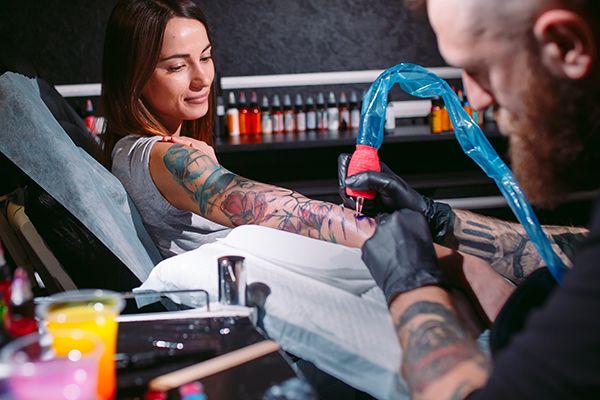 Our Studio Amenities
At De'Dior Salon Studios, we offer an array of amenities designed to enhance your tattooing experience. Our suites range from 95 square feet to approximately 200 square feet, so you can have the necessary space for your business. Our studio spaces are equipped with modern features, including abundant natural and artificial lighting to ensure optimal tattooing conditions. Enjoy high-speed Wi-Fi, a flat-screen TV to entertain your clients, and comfortable seating options. We also prioritize your safety, providing top-of-the-line security measures such as video surveillance and remote door entry systems. With our amenities, you can focus on your artistry while creating a relaxing and enjoyable environment for your clients.
Bringing Awareness to Your Studio
At De'Dior Salon Studios, we're more than just a tattoo studio rental space. We're a tight-knit community of supportive professionals who genuinely care about your success. Join our family and receive invaluable business tips, marketing strategies, and promotional services. From fostering more clients to improving brand awareness, we're committed to helping you thrive. Your success is our success, and we'll be there for you every step of the way. Discover the De'Dior difference and elevate your tattoo business today.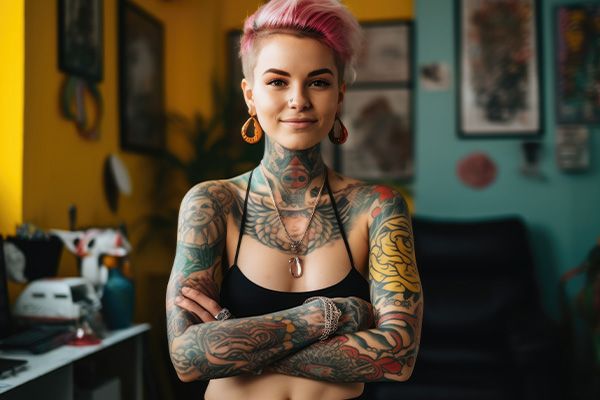 Flexible Access
Renting a tattoo studio at De'Dior Salon Studios provides you with the flexibility to work on your own terms. Our month-to-month license agreements allow you to grow your business without the worry of being locked into a long-term contract. Unlike traditional leases, our flexible approach enables you to adapt to changing circumstances and seize new opportunities as they arise. Additionally, our 24/7 access to your studio ensures you can work according to your schedule, ensuring maximum productivity and convenience.
The Benefits of Renting a Tattoo Studio
Renting a tattoo studio at De'Dior Salon Studios offers numerous advantages. First, you have the opportunity to establish your own personal brand within a vibrant community of talented professionals. Collaborate, network, and gain inspiration from others while maintaining your own creative independence. Second, our fully equipped studios save you from the hassle and expense of outfitting a space from scratch. Focus on your craft without the headache of managing a full-scale establishment. Finally, renting a tattoo studio gives you the freedom to customize and design your space to reflect your unique style and showcase your artwork.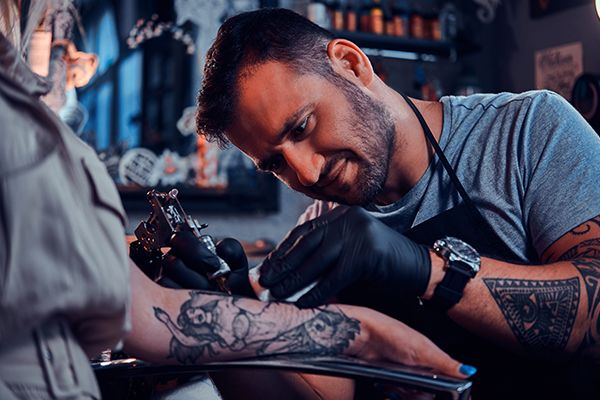 Why Choose Us for Your Tattoo Studio Rental
When it comes to finding the ideal salon space, De'Dior Salon Studios goes above and beyond. Discover why our prime location in Tampa, first-class amenities, and entrepreneurial environment make us the perfect choice for your business. Enjoy the freedom to express your creativity, full control over appointments, and the peace of mind that comes with privacy and security. Plus, benefit from invaluable business guidance from our experienced professionals. Elevate your tattoo business at De'Dior Salon Studios and unlock your full potential.
Don't hesitate to take the first step toward achieving the tattoo studio of your dreams. Contact De'Dior Salon Studios today to schedule a tour of our state-of-the-art facilities. See for yourself why we are the premier destination for tattoo studio rentals in Tampa, FL. Join our vibrant community of artists and take your tattooing career to new heights.